Aerial Firefighting Europe 2013
Conference, Exhibition & Airshow
With Wildfires grabbing the global headlines,
learn about the latest developments in Aerial
firefighting from around the world.

Conference Theme
AFF Europe 2013 is set to support the Aerial Firefighting
Community by bringing together a global audience to discuss
and debate the wide-ranging requirements of Aerial Firefighting organisations & agencies in combating wildfires.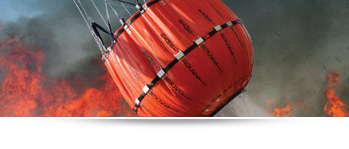 SPEAKER PROGRAMME – KEY HIGHLIGHTS
•
Keynote Address
Jean-Paul Kihl, Préfet
Directeur Général de la Sécurité Civile et de la Gestion
des Crises, France
•
Lessons Learned from the Mount Carmel Wildfire
Special Guest Speaker - Major General Shahar Ayalon, Commissioner, Fire & Rescue Service, Israel
•
Safe Aerial Fire Fighting Operations
Kim Manju,
Director - Forest Aviation Safety Division, Korea Forest
Aviation Headquarters, Korea
•
New Developments in Italian Aerial Fire Fighting
Colonel Ettore Storti,
Head of Unified Coordination Operative Air Center Unit -
Aeronautical Activity Office, Italian Civil Protection
Department, Italy
•
Spanish Aerial Fire Fighting Operations
43rd Group, Spanish Air Force, Spain (Invited)
•
Summary of Aerial Fire Fighting in the Ukraine
Sergiy Zibtsev
Associate Professor, National University of Life and
Environmental Sciences of Ukraine / Regional Eastern
European Fire Monitoring Center, Ukraine
•
Air Attack Against Wildfires
Edward G. Keating
Senior Economist, RAND Corporation, USA
•
Operations Aspects in Macedonia
Professor Nikola Nikolov PhD,
Faculty of Forestry, University in Skopje,
Republic of Macedonia
Please contact us for our full speaker programme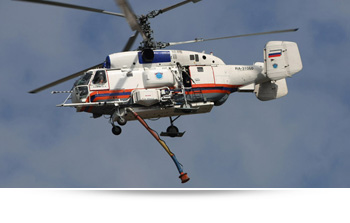 Live Demonstration
Experience live Aerial firefighting demonstrations, working in
conjunction with ground firefighting elements, from an elevated vantage point with panoramic views.

The following aircraft are flying in an aerial demonstration and/or appearing in the static display

| | | | |
| --- | --- | --- | --- |
| | Kamov Ka-32 | | Bombardier Dash-8 |
| | Eurocopter EC225 | | Bombardier CL-415 |
| | Eurocopter AS350 x2 | | Air Tractor AT-802 |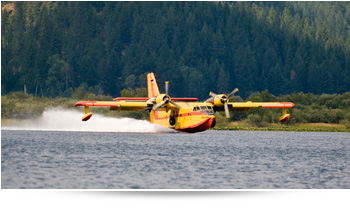 Who you are likely to meet.
Invited Senior Delegations include:

French Fire Brigade
CALFIRE
IFAWG members - Russia,
Korea, USA, Germany, Spain
Agriculture & Forest
Departments
Air Forces
Civil Protection
Departments
Turkish Aeronautical Association
& many more – please click here to view the complete list.

Organisations confirmed:
Eurocopter
Russian Helicopters
Nitroflex
Leshozsnab Ltd
Budenheim Lberica SLU
Air Attack Technologies
Conair Group
ICL Biogema
SSC Airborne Systems
Air Tractor Europe
CAE-Aviation
L-3 Wescam
Isolair
EuroAvionics
Honeywell
10 Tanker Air Carrier
Simplex Aerospace
Beriev
EADS Irkut Seaplane
Pictures courtesy of Bombardier Aerospace Corporation,
SEI Industries & Russian Helicopters
Top 5 Reasons to attend
Powerful Live
Demonstrations

Special Guest Speaker –
General Ayalon, Israel,
talking about the lessons
learned from the Mount
Carmel Fire

Network with the leaders,
key decision makers &
operators from the
international Aerial
Firefighting community

Learn about the latest
products, services, tactics
& technologies at the
accompanying dedicated
exhibition

Share real life experiences
with the personnel at the
sharp end of Wildfire fighting
Tangent Link Ltd, Dorney House, 46-48a High Street, Burnham, Buckinghamshire, SL1 7JP, United Kingdom